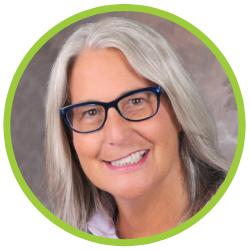 Susan E. Wielechowski
Founder
Certifications & Licenses
Positive Approach to Care Certified Independent Contractor (Teepa Snow), Caregiver, Assisted Living Care Manager (NCIA), Licensed Caregiver Training School (NCIA), Licensed Assisted Living Homes (AZDHS), Virtual Dementia Tours, (Second Winds) Certified Alzheimer/Dementia Support Group Leader, Certified tester for mini mental Alzheimer/Dementia, Certified Behavioral Care for Alzheimer's/Dementia Care.
Membership
Alzheimer Foundation of America, Alzheimer's Association, AALHA Sponsor (Arizona Assisted Living Home Association), Second Winds/ Virtual Dementia Tours, The Red Cross, The American Safety & Health Association
Susan started her journey in the healthcare industry in Cape May County, New Jersey in 2000. She was the owner of a Home Health Care Agency – A Home Health Caregiver Training Center and owner of four Adult Family Care Homes. Susan has always specialized in Alzheimer's/Dementia behaviors.
In 2016 Susan opened "Circle of Life Alzheimer's Homes, LLC", in Arizona. As of 2021 Circle of Life has grown – four Alzheimer/Dementia Assisted Living Homes home's in Prescott and two Homes in the Verde Valley.
Susan has expanded her business by adding Circle of Life Holdings Business Opportunity. Susan is selling her knowledge and years of experience with helping others open their own Assisted Living Homes, as a consultant.
Susan lives in Prescott, Arizona with her husband Mark and daughter Sydney, who are both working in the business.