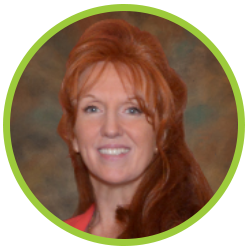 Alicyn Taft
President - Francheyes Informed
Franchise Consultant; CFB, FIS, CFS
Education
- Pro-Broker Investment Intensive Boulder, CO & N. Miami, FL
- DBC College Daytona Bch, FL
- FSA Foreign Exchange - Opatija, Yugoslavia
Encompassing Studies: Accounting, Business Mgmt. & Finance, Business Law, Computer Programming
Mission
To honestly and ethically navigate our clients through the journey to Business Ownership. To inform them of the best business investment opportunities most suited to not only their income goals and lifestyle objectives but to who they are as an individual person. To provide them with the very best resources that will allow them to make informed decisions, increasing their overall probability of greater success.
Alicyn is and expert franchise consultant specializing in Domestic and International franchise investments. As the Founder of Francheyes Informed, she has helped many clients achieve their ambitions of business ownership. She is accustomed to assessing client needs from a consultative solution-based perspective. Alicyn is an expert in E2/EB5 Visas and her company has all the resources a client would need before making an investment. She is also a funding expert and specialist. Receiving training accreditations from the most respected companies specializing in SBA funding, ROBS IRA/401K Investing, and Unsecured lines of business credit.
In addition to her consulting business, Alicyn heads up the Business Development Team at the Franchise Brokers Association. Her responsibility includes but is not limited to the evaluation of and recruitment to the association of quality franchise systems, both seasoned and emerging growth. Further, Alicyn trains and supports these consultants from entry level, to expert level. She also is a vital part of the conflict resolution team that works with franchise attorneys, the board of directors, and members to resolve any disputes between members, franchisors or vendors. Alicyn earned the FBA 2016 Silver National Franchise Trainer of the Year, and holds the Franchise Immigration Specialist, and Certified Franchise Broker accreditations, along with former FBA Employee of the Year.
Career and Education:
Alicyn embarked on a lifelong profession predominantly in investment and advisory capacity within the financial world.
Over the course of her career, she developed experience across multiple disciplines from the stock & equity markets, to professionally managed futures, to technical systems trading in the currency markets, as well as across different levels, from private client services, to institutional and investment banking which required developing relations with Corporate Heads of both private and public companies for their multi-million-dollar capital funding needs. As director of acquisitions in Real Estate, she's experienced in negotiating and handling over $750M of contracts with developers of major hundred-million-dollar development projects across Florida, United States, & Caribbean.
Alicyn holds her real estate agents license, and is a registered CTA; currently maintaining a Series #3 Commodities & Futures License, and Series #30 Branch Manager Principals License; having formerly held a Series #7 Stockbroker General Securities License 18+ years.
Personal:
Alicyn is passionate about mentoring her 2 children through a home-school education, fascinated by world travel having visited over 30+ countries on 5 continents, and makes fitness an important part of everyday life.